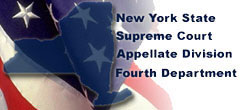 For the last few years in New York a dispute has existed with respect to the right of a defense firm to privately interview the treating doctors of a plaintiff after the matter has been certified ready for trial.
Last year, one of New York's four intermediate appellate courts (the Second Department) said that such interviews were not permitted (Arons v Jutkowitz).
Now, the Fourth Department, in a decision dated this past Friday, has agreed with the Second, albeit in a 3-2 decision, protecting patients from having their treating physicians cold called by defense lawyers or investigators, and protecting plaintiffs from being forced to authorize such interviews in writing.
Thus, the case seems destined for New York's Court of Appeals. The majority and dissenting opinions in Kish v Graham can be found here.
Addendum: Curious as to ultimate fate of the first of these decisions (Arons), I checked and found that leave to appeal to the Court of Appeals was just granted on March 8. (Since Arons was unanimous, it could not be appealed as of right.) Thus, the issue is going up.
Second Addendum (12/5/07) – The Court of Appeals has reversed. See: NY Court of Appeals Allows Defendants to Privately Question Plaintiffs' Doctors (11/27/07)