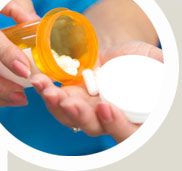 Since drug counterfeiting is such an insidious crime — with the evidence being destroyed at ingestion or injection and treatment failure usually chalked up to the underlying disease — I am going to do something I generally don't do. Reprint a press release almost in its entirety. This came out from the National Association of Boards of Pharmacy a few hours ago, and is chock full of unsettling facts and figures. Counterfeit drugs, a subject I discuss often, affects everyone in the country, for if counterfeits slip into the pharmaceutical distribution system (and with a big profit motive, this is inevitable), they can end out in anyone's home:
2006 Unprecedented Year of Increased Fake Drug Production, Introduction
into U.S. Drug Supply
WASHINGTON, Jan. 11 /PRNewswire–USNewswire/ — Amid increased concern
over the growing epidemic of counterfeit drugs, the National Association of
Boards of Pharmacy (NABP) issued the following information concerning
worldwide counterfeiting activity. Much of this increased activity is aimed
at pharmacy outlets in the United States. According to a 2006 World Health
Organization report, the current prevalence of counterfeit medicines can
range to over 10 percent of the drug supply globally.
NABP notes that in 2006:
* United States
Nineteen people were indicted in Detroit, Michigan, for importing and
distributing counterfeit products, to include pharmaceuticals. A
portion of the proceeds were used to fund the terrorist organization
Hezbollah.
Eleven people in Georgia, North Carolina, South Dakota and the Central
American nation of Belize were indicted on charges of selling
counterfeit prescription drugs over the Internet. Investigators believe
many of the drugs had little or no medicinal value, and that those
behind the scam netted more than $19 million.
* Canada
One of Canada's largest Internet pharmacies is selling counterfeit
versions of Lipitor, Crestor, Celebrex and seven other drugs, according
to the Food and Drug Administration (FDA). These counterfeits were
seized en route to American patients.
* Mexico
Eleven tons of counterfeit, expired, stolen, or illegally imported
medicines were reported seized by Mexican authorities in Mexico City,
Guadalajara, Jalisco, and Morelia in November 2006. Six individuals
were arrested and fourteen more are under investigation according to
Mexican news sources.
* South America
It is reported that in underdeveloped countries such as Argentina,
Colombia, and Mexico, up to 40 percent of manufactured pharmaceuticals
are believed to be counterfeit.
* United Kingdom
In July 2005, 70 packs of counterfeit Lipitor, marked with genuine batch
numbers, were found in two separate licensed wholesalers in the UK.
Dutch customs intercepted a consignment of counterfeit Lipitor bound for
Canada and found 10,000 packs in UK packaging. The British Medicines and
Healthcare Products Regulatory Agency (MHRA) recalled the suspect batch
numbers and more than half the 520 packs returned were found to be
counterfeit. Around 2,500 counterfeit packs had already been consumed or
discarded by the National Health Service patients. Days after that
incident came to light a second batch of counterfeit Lipitor was found.
* China
In China, authorities believe that for some drugs, the estimated average
of counterfeit copies can be as high as 50 percent. Chinese police
dealt with more than 4,600 cases involving counterfeit and inferior
goods from January to November 2006, according to the Ministry of Public
Security. One of the most serious cases was the use of tainted drugs
manufactured by Qiqihar No. 2 Pharmaceutical Co., which left 11 people
dead.
* India
20% of medicines sold across India are fake or counterfeit, according to
the Associated Chambers of Commerce of India. Of the 20% fake
medicines, 60% are without active ingredients, 19% have wrong
ingredients while 16% have harmful and inappropriate ingredients, such
as talcum powder.
…
Also in 2006, NABP introduced a web site to help educate the public
about the dangers of counterfeits and steps they can take to protect
themselves. For more information, visit http://www.dangerouspill.com.